No, these are not the remains of a weird tea party. What you see in the picture are the preparations for a really great special, coming soon on vienna-sunday.kitchen:
The strangest Viennese coffee specialties!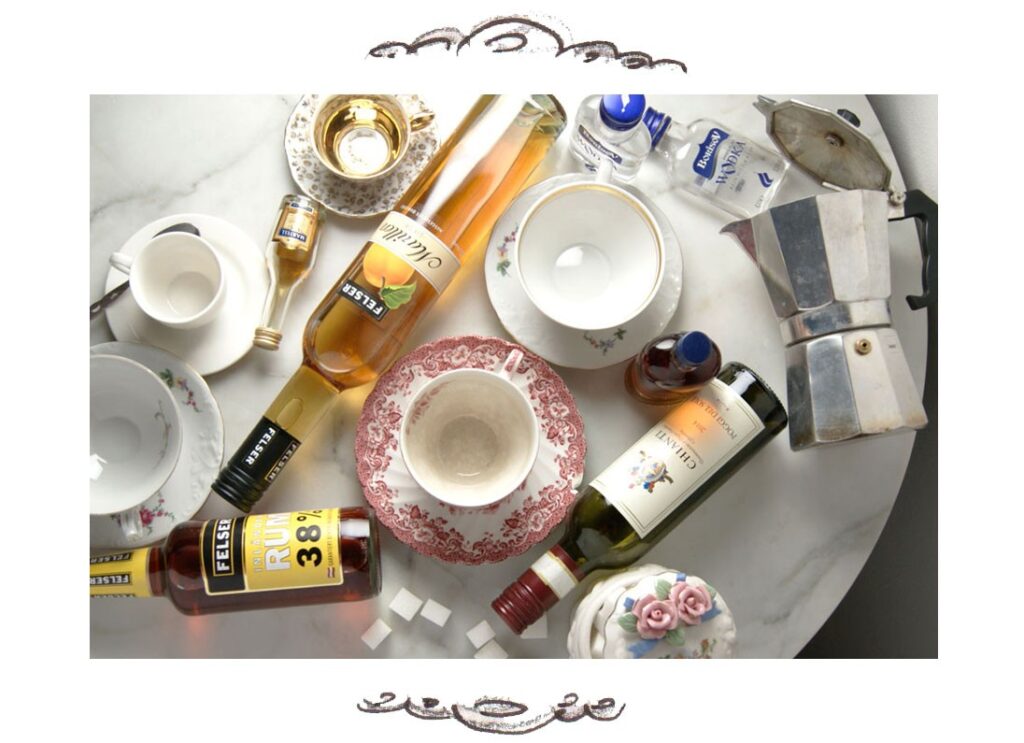 Each Monday, for the next few weeks, I will introduce the strangest Viennese coffee specialties.
Next Monday, the first specialty will be presented - I am curious if you have heard about it before!
The very strangest Viennese coffee specialty will be elected by a special jury of highly dependent coffee junkies.
What for?
This led to the idea:
When my friend Angela used to live on the Philippines, she was once asked about the "famous Viennese Kaisermelange". This is a coffee with a yolk, honey and a sip of cognac.
Angela, as Viennese, did not know the Kaisermelange, neither did I, when she was telling me about it.
This made me research the Viennese coffeehouse traditions. Actually, we have quite a few abstruse specialties to offer, which I did not want to hide from you!
So stay tuned ... I'm curious what you say;)