In this article, I introduce you to almost forgotten, sometimes somewhat bizarre Viennese coffee specialties.
That's how the idea came about: When my friend Angela, lived for a while in the Philippines, she was once asked there about the "famous Viennese Kaisermelange". As a Viennese, she herself had never heard of this supposedly so popular coffee speciality. I also did not know the Kaisermelange as she told me about it. So the idea came up to do a little research on historical Viennese coffee specialties.
Here are a few particularly interesting coffee specialties including their preparation:
Jump to:
Kaisermelange
The Viennese Kaisermelange is a historical Viennese coffee specialty where a whisked raw egg yolk is mixed with honey and then infused with a a strong black coffee and finished with a dash of cognac.
Directly to the Kaisermelange recipe.
Biedermeier Coffee
The Viennese Biedermeier Coffee is a lovely and very sweet historic coffee specialty with whipped cream and apricot liqueur.
To the Biedermeier Coffee recipe.
White Milkskin Coffee
The "Weißer mit Milch" ("White milkskin coffee") is an almost forgotten Viennese coffee specialty, where a light latte is served with a milk skin on top.
Directly to the Milkskin Coffee recipe.
Hangover Coffee
Viennese Katerkaffee ("Hangover Coffee") is a historic coffee specialty with a strong black coffee and sugar cubes infused with lemon zest.
Directly to the Hangover Coffee recipe.
Tsar's Coffee (Zarenkaffee)
Similar to the Viennese Kaisermelange, this historic Viennese coffee recipe is prepared with a "crown" or "hat" of whipped sugared egg yolk.
Cossack's Coffee (Kosakenkaffee)
The Kosakenkaffee ("Cossack's Coffee") is a historic Viennese coffee specialty made of black coffee, red wine, wodka and simple syrup.
Directly to the Kosakenkaffee recipe.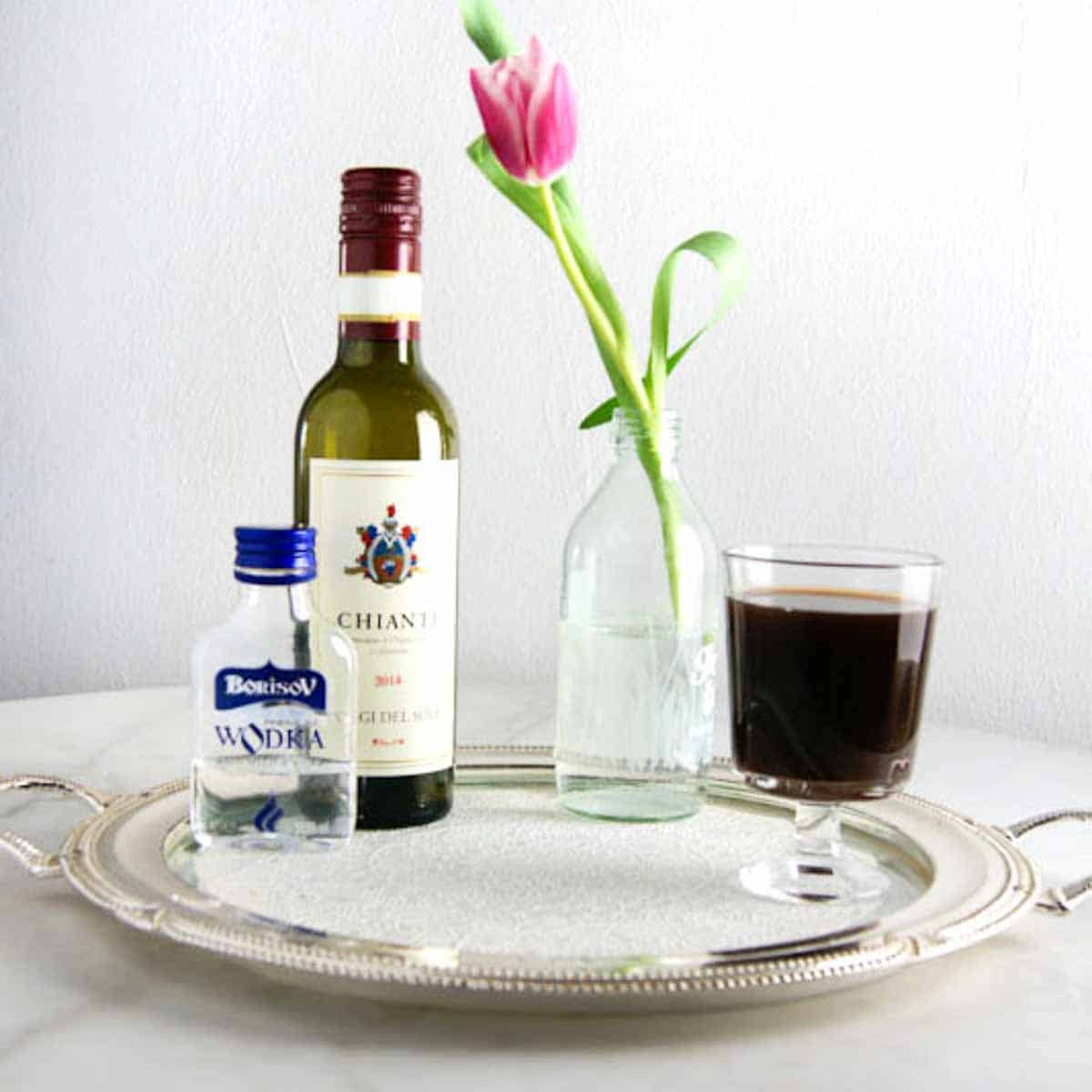 In a tasting event, good friends of mine bravely tasted all these specialty coffees, rated them and then chose the "Strangest Specialty Coffee".
Here you can read the article about the winner of the Strangest Viennese Coffee Speciality.