For my series on remarkable and strange Viennese coffee specialties, each Monday I proudly present you one of the 6 finalists. Until now, the Kaisermelange, the Hangover Coffee and the "White Milkskin Coffee" were presented. The winner for the "Strangest Viennese Coffee Specialty" will then be elected by a couragous jury of coffee lovers. Today's candidate is a very nice one, the Biedermeier Coffee.
Actually, the Biedermeier Coffee is not strange at all, if you think of the thousands of coffee specialties around the world which include liqueur like Irish Coffee and so on. I can't remember how and why it made it became part of Vienna's 6 Most Strangest Coffee Specialties. But it's so nice and delicious, I simply have to present it!
The Biedermeier Coffee is a lovely and sweet coffee with whipped cream and apricot liqueur.
That's how the Biedermeier Coffee is done
Biedermeier coffee is made from a "Großer Brauner" or "Kleiner Brauner" which can be translated with "Big Brown One" and "Small Brown One" and is a coffee with a sip of milk.
The coffee is then mixed with apricot liqueur, which tastes very sweet and fruity, so the coffe gets a lovely taste. On top, the Biedermeier Coffee is "crowned" with some whipped cream.
Directions step by step: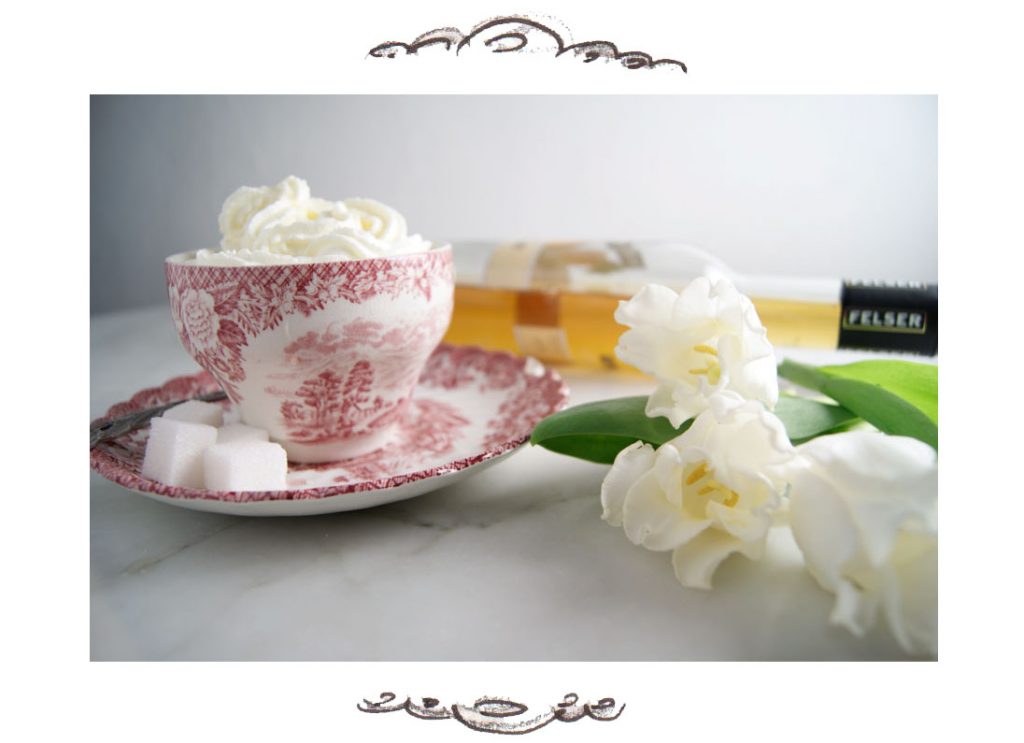 [directions title="Directions"]
Prepare coffee however you do it
Add a sip of milk
Add a larger sip of Apricot Liqueur (add to taste!)
Top with whipped cream
Enjoy!
[/directions]
***********
Here are the other Strange Viennese Coffee Specialties presented so far: