The Kosakenkaffee ("Cossack's Coffee") is a historic Viennese coffee specialty made black coffee, red wine, wodka and simple syrup.
The Cossacks were horsemen in the southern steppe regions of Russia and Ukraine, mostly fugitive bondsman. Just as adventurous as the history of the Cossacks is this Austrian specialty coffee, the "Kosakenkaffee", which can be translated with Cossacks coffee.
As seen in the photo allready, two special ingredients are most important for the Kosakenkaffee, besides coffee, of curse: red wine and vodka. In addition, liquid sugar is part of the team. There are also some other recipes in the web that add different spices like cinnamon (similar to hot punch). But we want to leave punch be punch and stick to the version with red wine, vodka and liquid sugar only.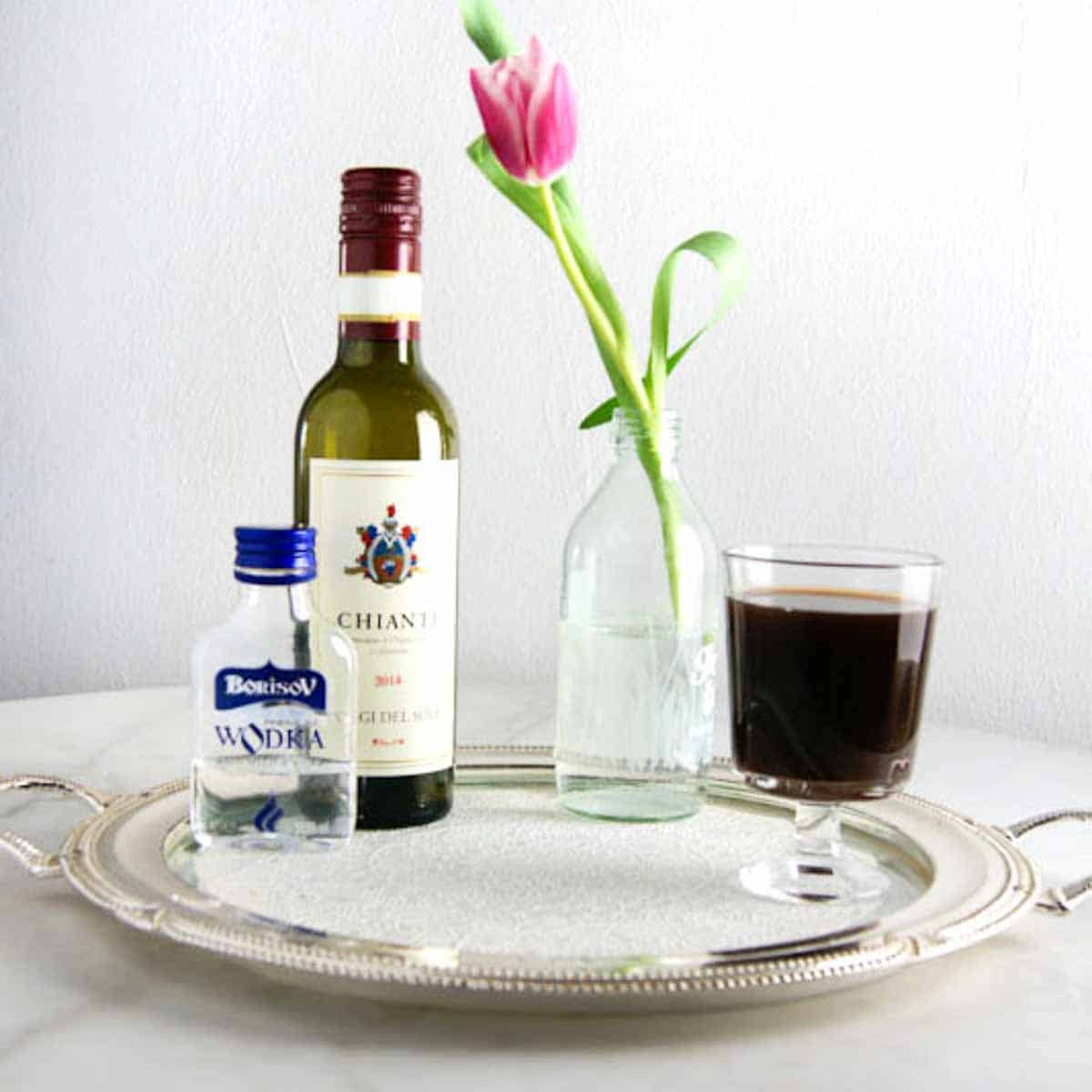 Ingredients for 4 cups
2 cups of black coffee
1 cup of red wine
½ cup vodka
simple syrup (liquid sugar) from 4 teaspoons of caster sugar and the same amount of water
Directions for Kosakenkaffee
Make a simple syrup with the same amount of sugar and water. This way, the sugar is already dissolved and helps to heat up the mix. In a small saucepan, mix sugar with the equal amount of water and cook until the sugar has dissolved.
Prepare a strong black coffee.
Mix liquid sugar with vodka, red wine and the coffee.
Typically, the Kosakenkaffee is served in a glass with a handle (not a cup) - this special glass is called "Einspännerglas".
Here some the other nostalgic and strange Viennese Coffee Specialties: