This week, I proudly present you the last one of the finalists of my special about "The Strangest Viennese Coffee Specialties": The Tsar's Coffee (Der Zarenkaffee).
The winner of the award for the "Strangest Viennese Coffee Specialty" will be announced next Monday the 9th of May. Until now, I have presented the Kaisermelange, the Hangover Coffee, the "White One with Skin", Biedermeier Coffee and Cossaks Coffee.
But let's get back to today's finalist, the Tsar's Coffee (Zarenkaffee).
This strange but interesting Viennese Coffee is prepared with a "crown" or "hat" of whipped sugared egg yolk. Similar to the Kaisermelange, but still very different...
This is how you prepare the Zarenkaffee / Tsar's Coffe at home: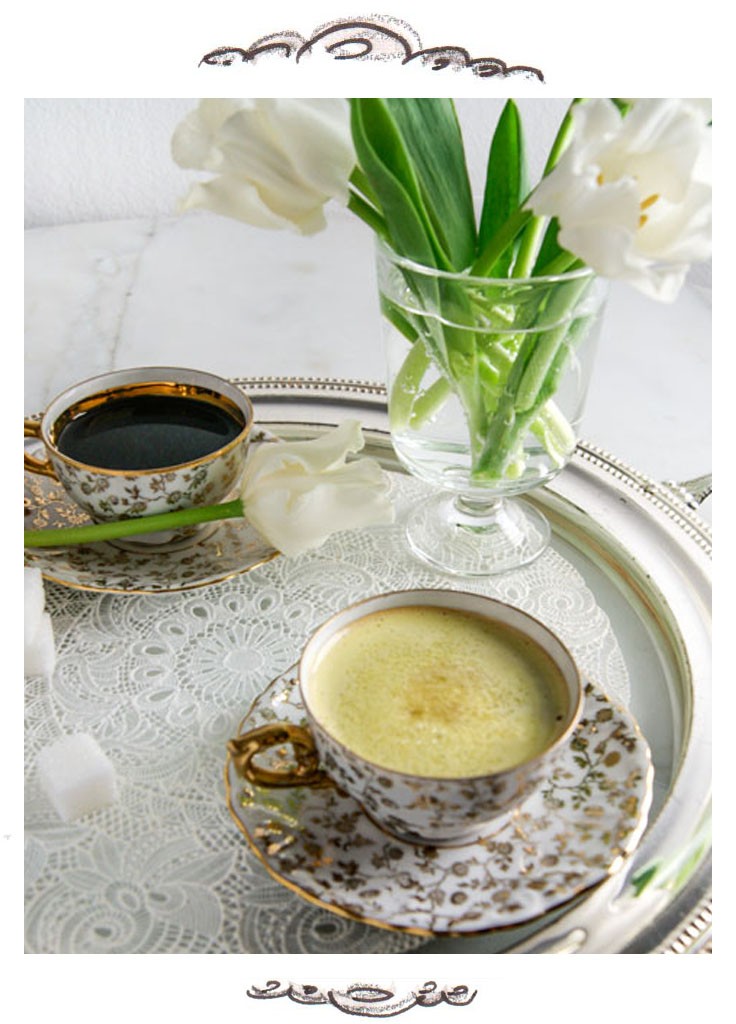 [ingredients title="Ingredients for 2 cups"]
1-2 egg yolks (depending on size and how much you like egg yolk 😉
2 black mokka (this is similar to espresso, but Viennese 😉
2 tsp. of sugar (or more, if you like it sweet)
[/ingredients]
[directions title="Directions"]
separate the egg white and egg yolk
with a mixer or whisk, mix the yolk and sugar until they're foamy
prepare two cups of short black coffee
put the foamy egg yolk on top like a "crown"
[/directions]
Enjoy!