This is a collection of my favorite recipes from the Viennese Heuriger.
The "Heuriger" is a traditional Wine Tavern in the eastern parts of Austria. Besides enjoying Austrian Wines, you can also taste a variety of fantastic traditional food there.
However, if there is no visit to the Heuriger in sight, I'll show you how to make the recipes at home!
If you are new to Vienna and want to visit a Heuriger, I summarized the Heurigen Etiquette in this article.
The Heuriger is a Happy Place for Vienna's local's, where you sip your Grüner Veltliner Wine, while watching the beautiful view, eating all the fatty food (pork roast, crispy pork cracklings, lard spreads...), and forget all your sorrows...
Here is a guide to Vienna Wineries with links to the most popular ones by Vienna Unwrapped.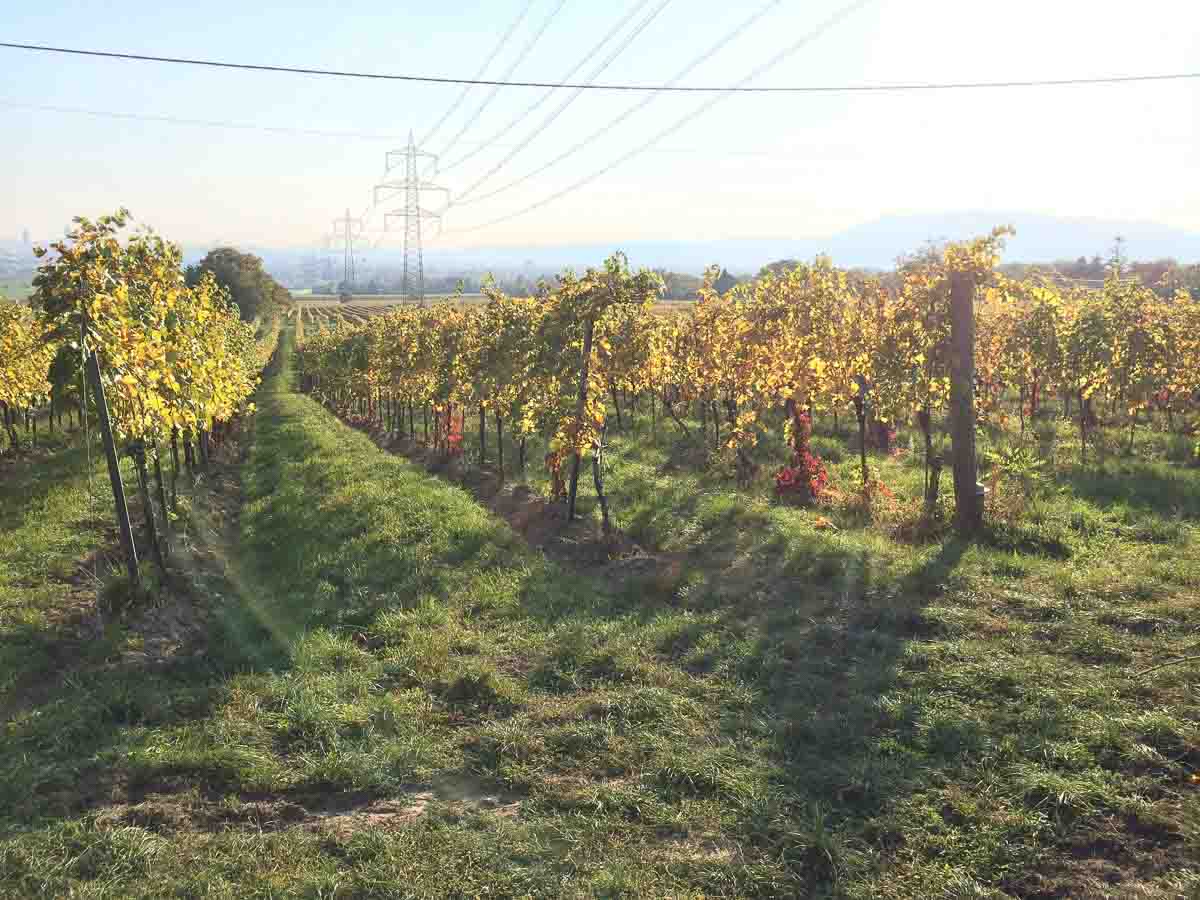 Most Popular Viennese Heurigen Recipes
Here are the most popular dishes you can order at the Viennese Heuriger (or make at home, if there is no Heuriger in sight...)
Pork Roast
Roasted pork with caraway seeds is a classic recipe at the Heuriger. It is usually served with Cabbage Salad, SauerkrautAlso, Roasted Potato Schmarrn, Potato Dumplings or Bread Dumplings.
Austrian Spreads
As an appetizer at the Heuriger, you typically order a variety of spreads for the whole table to share. They are served with Pretzel Sticks, bread rolls or dark bread.
At home, you can serve them with a variety of pickles like gherkins, hot peppers, onion pickles, thinly sliced raw onion rings and sliced veggies like paprika, cucumber and tomatoes. Sprinkle some herbs like parsley or chives on top and you'll get an A++ grade ;).
Grammelschmalz Spread
Grammelschmalz Spread is a spread made of "pork cracklings" and "pork lard". This spread is a traditional appetizer, served on a loaf of bread, together with onion rings and some more prok cracklings ;D.
Bratlfettn
It is very common at the Viennese Heuriger, to serve the cold pork roast drippings as a spread. It's so good, you won't believe it! Here is how to make a spread of pork roast gravy at home. (Spoiler alert: you'll have to make pork roast in advance...)
Liptauer Spread
This very simple recipe for a mild Liptauer cheese spread is on the table in no time and requires just a few ingredients.
Salads at the Heurigen
At the counter of the Heuriger, you usually choose the size of your salad bowl and then order a variety of salads. The most popular salads at the Heurigen are:
Potato Salad
Click here to go directly to my traditional potato salad recipe.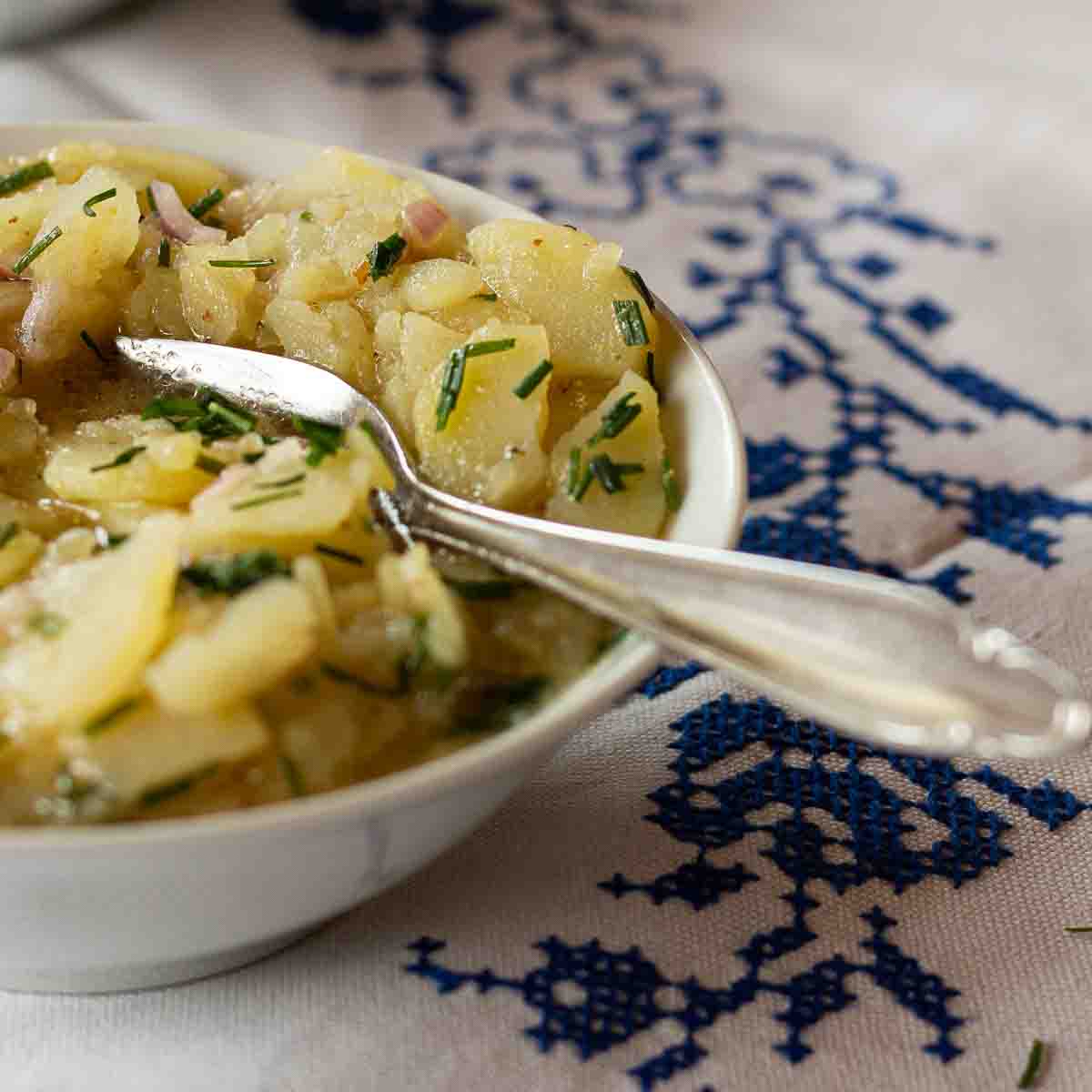 Käferbohnen Salad
Austrian Red Bean Salad with Pumpkin Seed Oil. Click here for the Käfebohnen Salad recipe.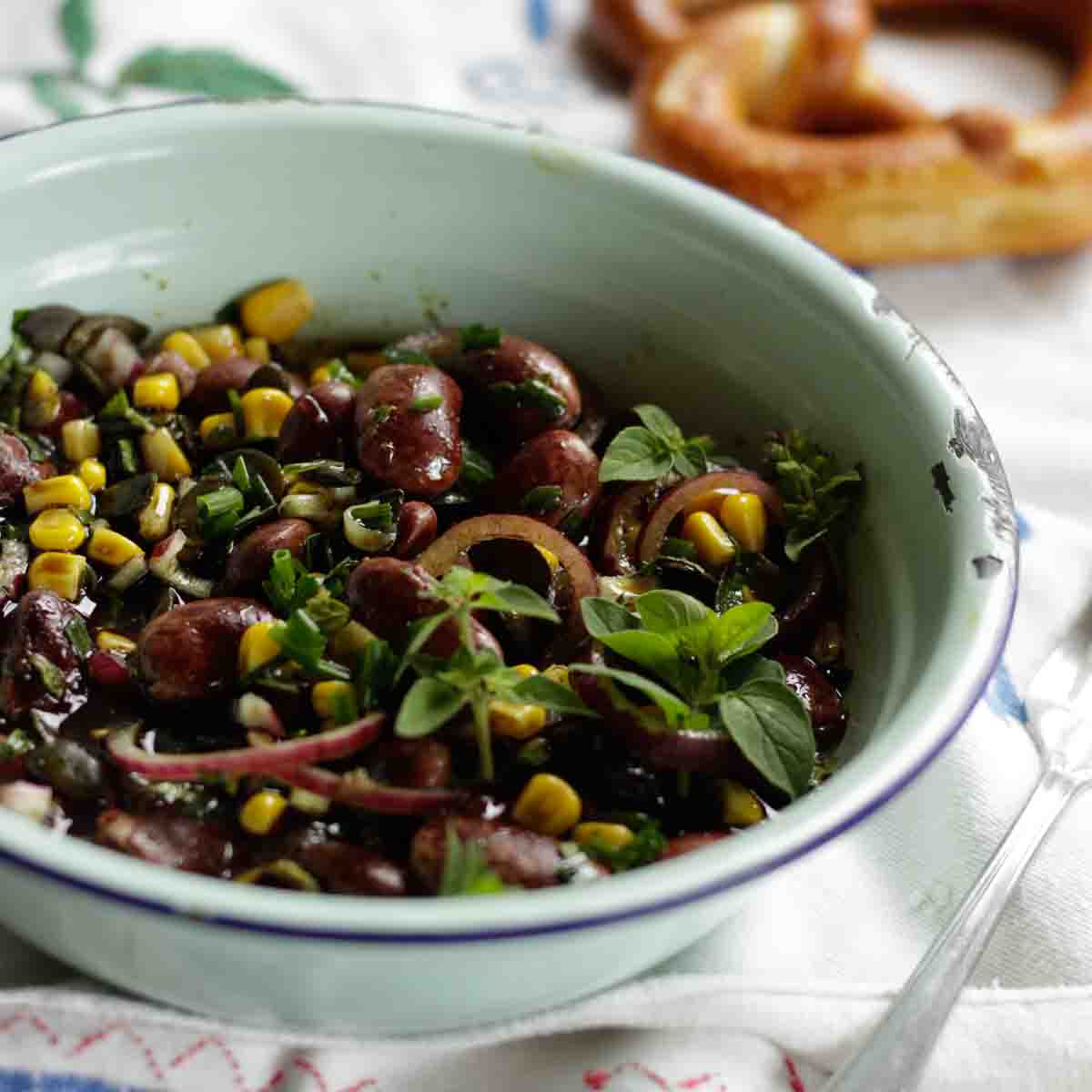 Salsify Salad
This recipe for Austrian black salsify salad tastes just like at the traditional Viennese Wine taverns (Heuriger). The dressing is quick and easy with sour cream and yoghurt.
Click here for the Black Salsify Salad Recipe.
Pork Sausage Salad
The kind of sausage for this salad recipe is probably only available in Austria (it's called "Extrawurst") but you can substitute with Viennese Sausages ("Wiener Sausages"), cut into thin slices.
Click here for the Pork Sausage Salad Recipe.
Simple homestyle meals can also very often be found at the Heurigen. One of the most popular ones is probably Schinkenfleckerl:
Schinkenfleckerl
Baked Ham Pasta is also quite often found at the Heurigen counter, as they can be prepared in advance and kept warm for a long time. Traditional recipe for baked Austrian Schinkenfleckerl
Desserts at the Viennese Heurigen
The desserts you find at the Heurigen are usually things you can prepare in advance. Besides fruit skewers with chocolate and some kinds of traditional cookies like "Florentiner" and "Nussecken", traditional Austrian Pastries like Apple Strudel and Topfenstrudel are one of the most common desserts at the Heuriger.
Apple Strudel
Austrian Apple Strudel recipe with a filling of apples, cinnamon, vanilla, sugar, raisins and roasted bread crumbs.
Topfenstrudel (Curd Strudel)
This recipe for Austrian Topfenstrudel ("curd cheese strudel") with vanilla sauce requires 10 minutes of working time and 30 minutes of baking time.
Viennese Heurigen Etiquette
The Heurigen, at first sight, is a typical Austrian restaurant, where you can enjoy all the good things we have to offer (Wine, beautiful nature, music, fatty food).
But, however, there is a certain etiquette at the Heuriger, you might want to follow... Here are the most important rules.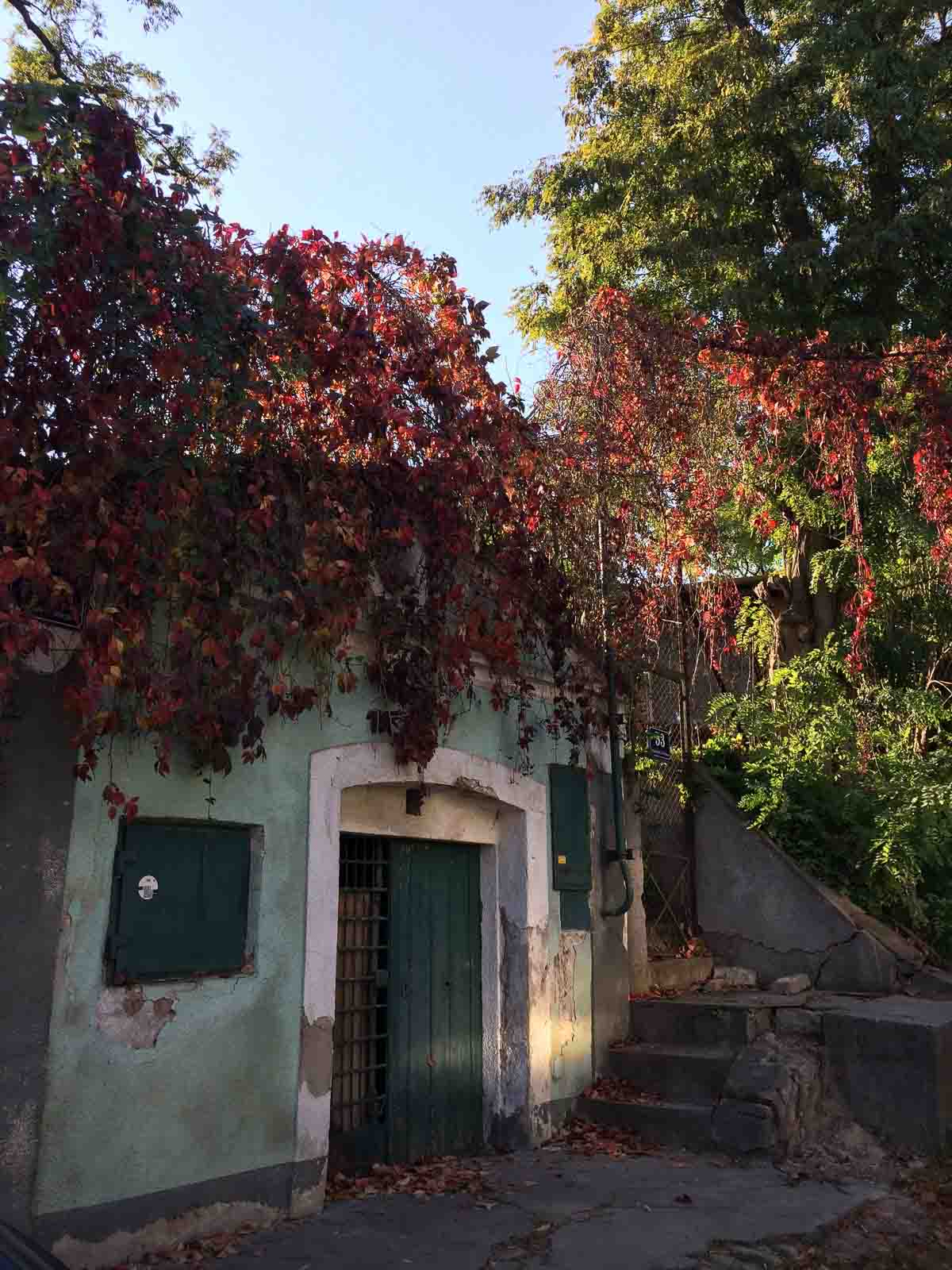 I will add new recipes from time to time to this recipe collection. So if you are/were a Viennese local, I would really appreciate if you write me a comment to the following two questions:
What are your favorite dishes when you go to the Heurigerr?
What is a "must" for you if you eat at the Heurigen?
(In my case, for example, I almost always black salsify salad, bread with Bratlfettn and the popular Pischinger almond cakes 😉 )
What is your favorite Viennese Heuriger (Or in the surrounding areas or other parts of Austria)
I know my way almost only in the north of Vienna and the surrounding areas (Stammersdorf, Strebersdorf, Hagenbrunn). Do you have tips for the rest of Vienna / Austria?