The "Heuriger" (a Viennese Wine Tavern) is typical for the eastern parts of Austria.
They exist mostly in the suburban, village-like areas of Vienna City, as well as in Burgenland, Styria, Lower- and Upper Austria.
If you ever come to visit Vienna or Austria in general, I can totally recommend an evening out at the Heuriger. However, there is a certain etiquette at the Heuriger, you might want to follow. As a Viennese local who lived in a Heurigen village, I summarized the most important rules for you in this article.
If there is no visit to the Heuriger in sight, I'll show you how to make the recipes at home in this article.
The Heuriger is every Viennese local's Happy Place, where you sip your Grüner Veltliner Wine, while you watch the beautiful view from the vineyards, eat all the pork roast, and forget all your sorrow and problems of everyday life...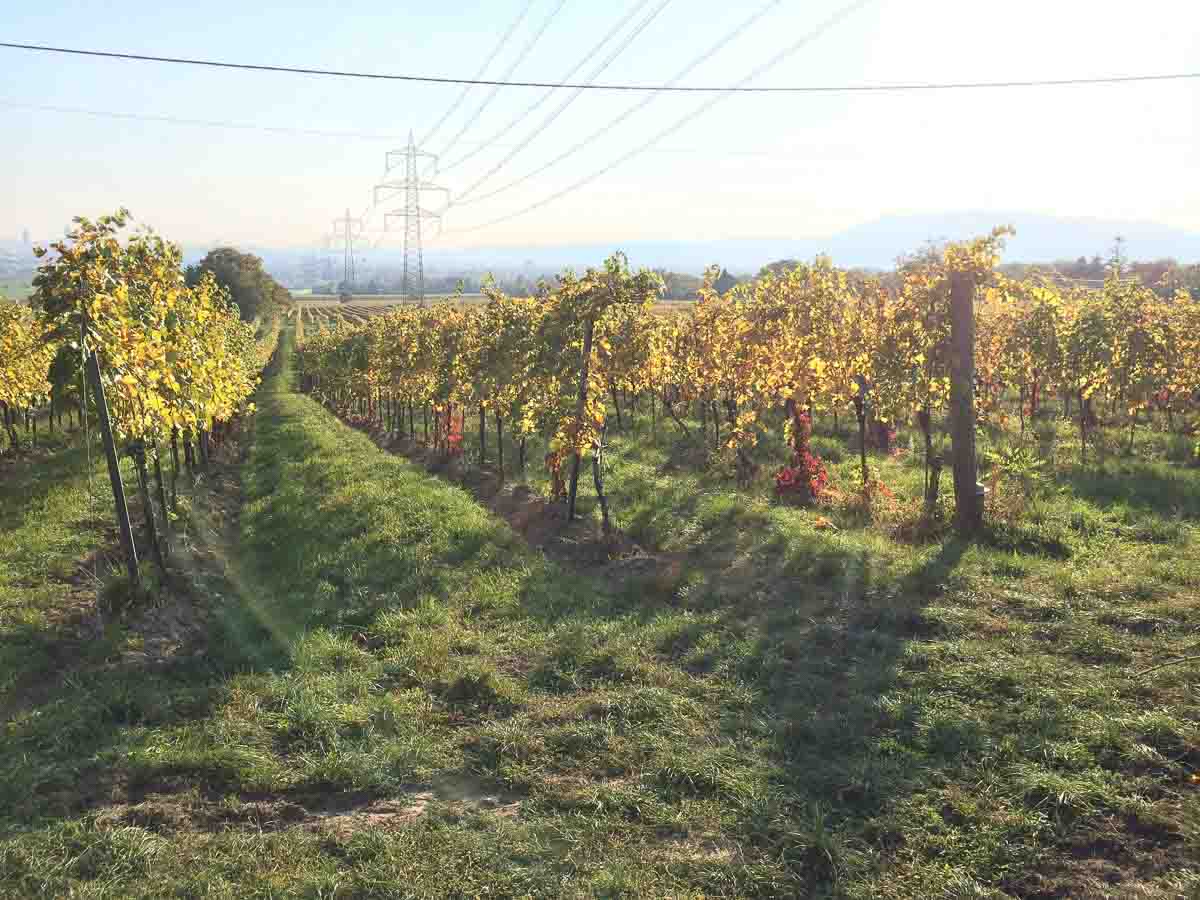 The Heurigen, at first sight, is a typical Austrian restaurant, where you can enjoy all the good things we have to offer (Wine, beautiful nature, music, fatty food).
Here is a guide to Vienna Wineries with links to the most popular ones by Vienna Unwrapped.
But, however, there is a certain etiquette at the Heuriger, you might want to follow... Here are the most important rules:
Rule #1: No Beer
Never order a beer at the Heuriger. Just don't do it. The owners are farmers at the vineyards who sell their own wine. If you order a beer, it means you don't appreciate their wine. In the last decade, it became more common to drink beer at the Heuriger and most of them have a license to serve it and will bring you one... However, it is still somehow seen as rude ...
Rule #2: Self service for food
You order the drinks at the table and the waiter/waitress will bring them to you. But the food you'll have to get yourself at the food counter. After ordering your drinks, you go to the food counter, order the food you see there, pay at the counter and bring it to your table (self service). However, the drinks are paid afterwards.
Rule #3: Order for the whole table
When ordering the drinks, you usually order for the whole table. Like one can of white wine, one can of sparkling water, one can of Almdudler,...
Rule #4: Schunkeln! As hard as you can!
At some Heurigens they have live music. You show your appreciation of the music with "Schunkeln", which is sitting at your table while swinging your upper body from left to right the whole time, while at the same time drinking lots of wine.
Rule #5: tavern brawls
A tavern brawl or small fight at the table next to you is nothing to worry about. Everyone had lots of wine and will be best friends tomorrow...
(Just joking... there is very little chance you will be experiencing these, even less in the more touristy places...)
Rule #6: How to drink "Sturm"
There are very strict rules when you drink Sturm at a Heuriger. Sturm is a type of young wine that is a specialty of Austria and is only available in the fall. It is made from freshly pressed grape juice that is allowed to ferment only briefly before being bottled.
If you order Sturm, it is strictly forbidden to say "Cheers" or "Prost". The one who says "Prost" has to pay the round for the whole table. You have to say "Mahlzeit" ("have a good meal") before drinking the Sturm. And it is strictly forbidden to clink glasses with Sturm! Whoever does this, also has to pay a round...

Enjoy your visit! Don't be intimidated by all the rules ;D Going to a Heuriger is lots of fun!