In my last posting about Viennese Leberknödel (Liver Dumplings) I learned that good preparation and the right tools can be really important sometimes.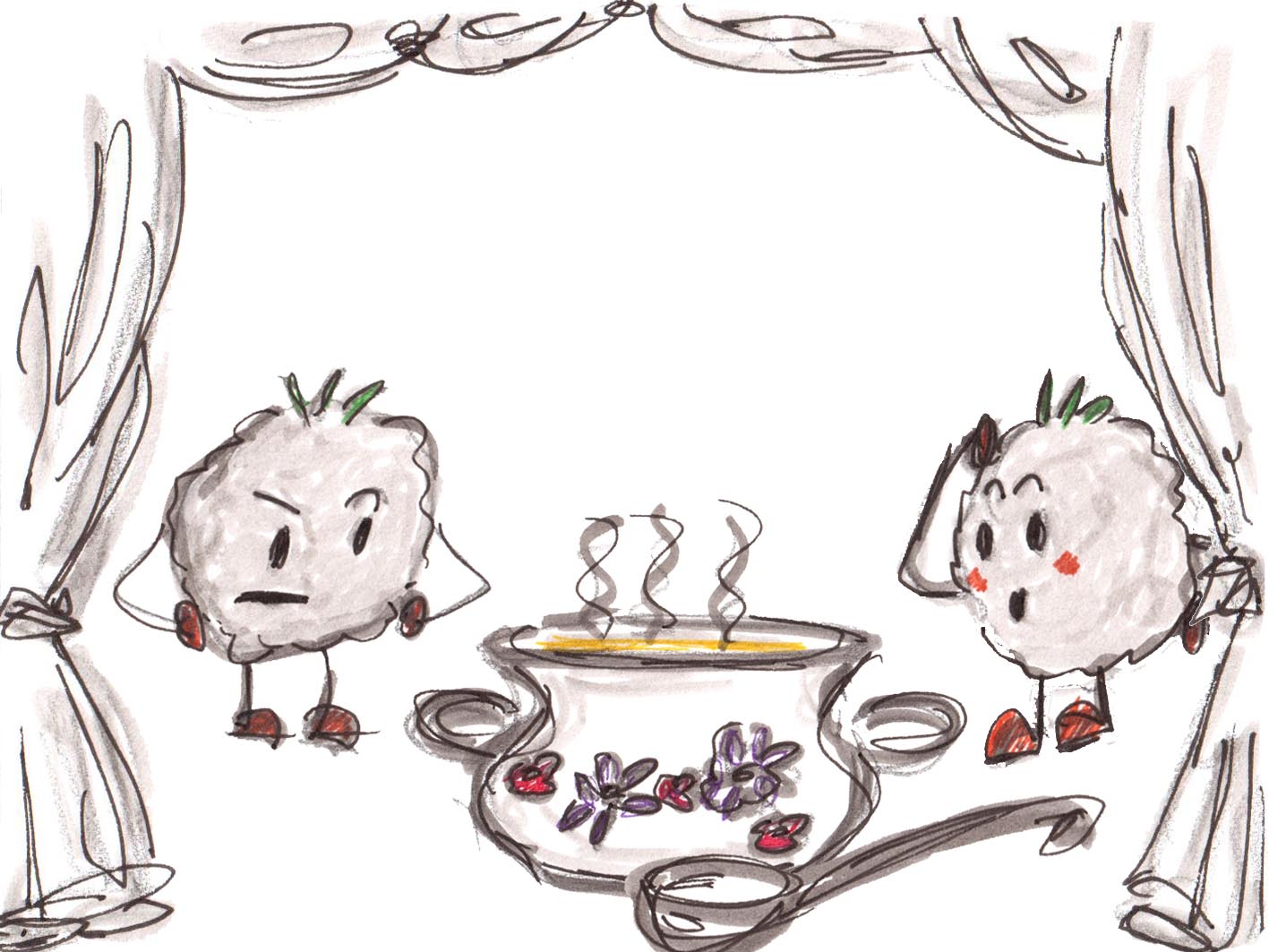 ---
And here, poor fool! with all my lore
I stand, no wiser than before
— Goethe, The first Part of the Tragedy of Faust
---
Here comes the second part of the story of the Liver Dumplings:
My last attempt to make Liver Dumplings ended up rather disappointing with a more than messy mess in the kitchen and dumplings tasting like nothing at all.
Well, what happened the next day after the tragedy was, that my mother-in-law (to be) called. She was tidying out the house and gave me a meat grinder! Ironic, isn't it? 😉
So I'm visiting my grandmother soon afterwards to ask her about her liver dumpling recipe.
She has quite often served selfmade Liver Dumplings for family celebrations and they were always delicious.
When I tell Grandma that I now have got a meat grinder and want to make liver dumplings, she just shakes her head and, with a horrified expression on her face, warns me that making them yourself does not pay off, and she would no longer make them on her own. She buys them at the discounter nowadays.
They were quite good there, and anyway, she said, who still wants to go through all this trouble with Liver Dumplings when you can buy quite good ones very cheap!?
Anyway, here comes the Granny recipe for liver dumplings ;9
Ingredients
1l beef soup
150 g beef liver (best veal liver)
Oil/butter
2 dried rolls (or bread cubes the same amount)
about 2 tablespoons breadcrumbs
1 onion
3-4 cloves garlic
about 5 tablespoons parsley, chopped
1 egg
Salt, pepper, marjoram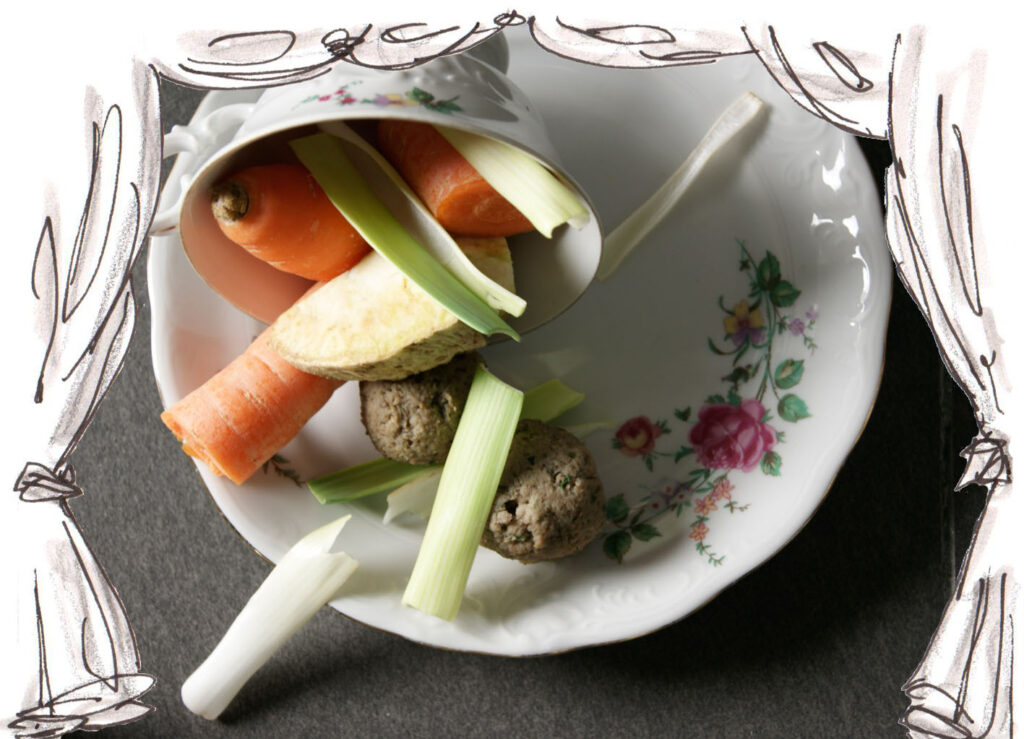 Directions
Chop the onion very finely and fry in a pan over medium heat until soft
Chop the parsley and add to the pan with the onions
Soak the rolls in some water for about 15 minutes (some people use milk). Then put out of the water, squeeze to get rid of the water and shred with a blender, so the bread is mixed with the mass more easiliy.
Now we're getting serious: Let's go and chop the liver! Here are various ways to do it:
– Mince finely with a meat grinder
– Let your butcher do it for you, if possible (then it's not as long-lasting and should be prepared on the same day)
– As allready told, I did it with the mixer last time: the meat mass was a bit too liquid then, and small pieces of meats were left over by the mixer. Here I recommend: Take care that no pieces are left over and possibly pour away the liquid that's too much.
– I also got the tipp to crop the liver with a sharp knife, but I did not try that myself yet
Now mix all the ingredients: meat, buns, onion, parsley, crushed garlic, salt, pepper, marjoram and bread crumbs. The mass should then rest for a while (about 30 minutes are sufficient).
The dumplings are then cooked in beef broth over medium to low temperature (depends on the size of the dumplings). My advice is to try it out with a very small dumpling at first. If that one is good, form dumplings with the rest of the mass, otherwise add more spices, salt or whatever needed.
Good Luck with the preparation! 😉