In this round-up posting you can find my 6 favorite recipes for traditional Austrian salads.
The Potato Salad is probably the most popular Austrian Salad, as it's the traditional side dish for Viennese Schnitzel.
Then I introduce you to some classic Austrian salads served at Viennese Wine taverns (Heurigen): Käferbohnen Salad (Styrian Red Bean Salad) and Black Salsify Salad.
We've got a traditional Beef Salad recipe with a modern twist, my grandfathers beloved Pork Sausage Salad recipe and a Wild Herbs Salad, which is packed with vitamins and best served in spring.
The Links to the recipes for my 6 favorite Austrian salads at the Heuriger you can find below...
Jump to:
Viennese Potato Salad
No matter what they say: Potato Salad is THE ONE AND ONLY side dish to original Viennese Schnitzel. No exceptions allowed 😉
Click here to go directly to my traditional potato salad recipe.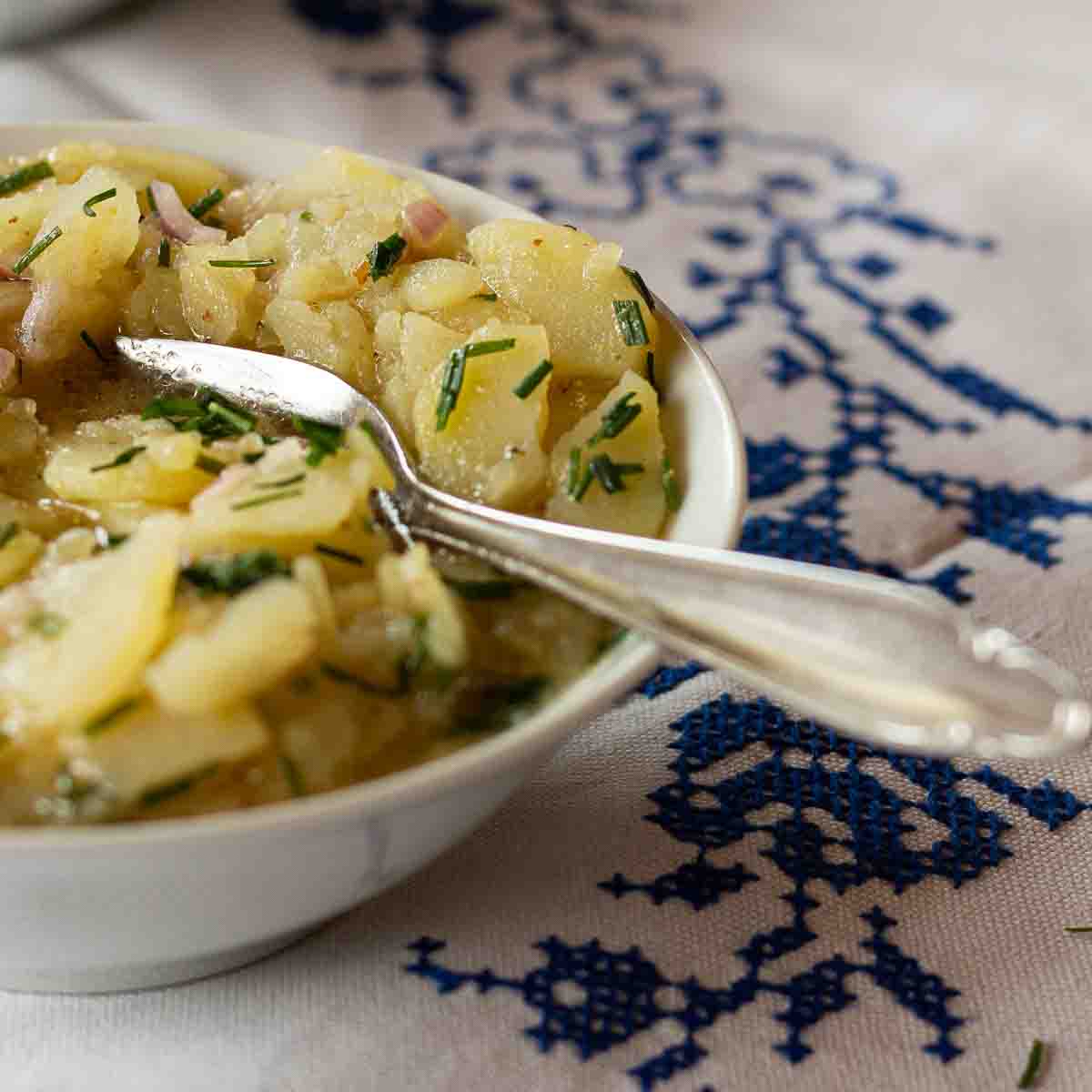 Austrian Käferbohnen Salad Styrian Scarlet Runner Bean Salad
Quick and easy Austrian Bean Salad with red beans (Käferbohnen), corn, red onions and Styrian Pumpkin Seed Oil.
Click here for the Käfebohnen Salad recipe.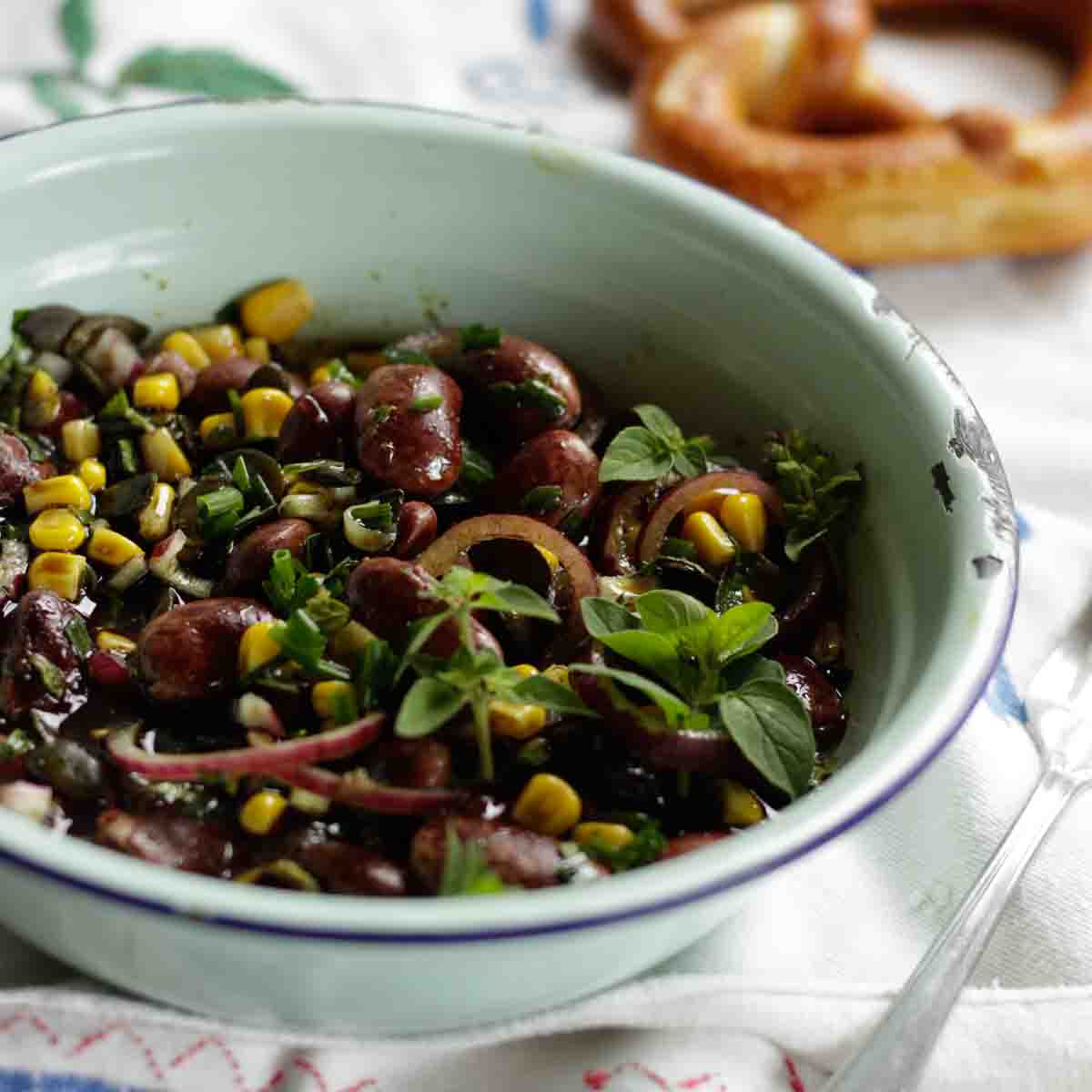 Black Salsify Salad
This recipe for Austrian black salsify salad tastes just like at the traditional Viennese Wine taverns (Heuriger). The dressing is quick and easy with sour cream and yoghurt.
Click here for the Black Salsify Salad Recipe.
Beef Salad
This beef salad is a traditional Austrian dish with a modern and fruity twist. It has an exciting mixture of bitter, savory and sweet flavors. In addition to the traditional version with beef and red onion slices, this recipe adds green asparagus, radicchio, beans, plums and grapes to the mix.
Click here for the Beef Salad.
My Grandfather's Pork Sausage Salad
The kind of sausage for this salad recipe is probably only available in Austria (it's called "Extrawurst") but you can substitute with Viennese Sausages, cut into thin slices.
Click here for the Pork Sausage Salad Recipe.
Wild Herbs Salad
This is an easy and quick Austrian Salad recipe for springtime, with freshly picked wild herbs.
Click here for the Wild Herbs Salad Recipe.