Recipe for traditional Austrian Baked Semolina Porridge (Grieß-Schmarrn) with pear compote.
My recipe here is made from a rather liquid semolina porridge, which is baked in the oven. After some time in the oven, the porridge gets crispy outside and remains wonderfully soft inside.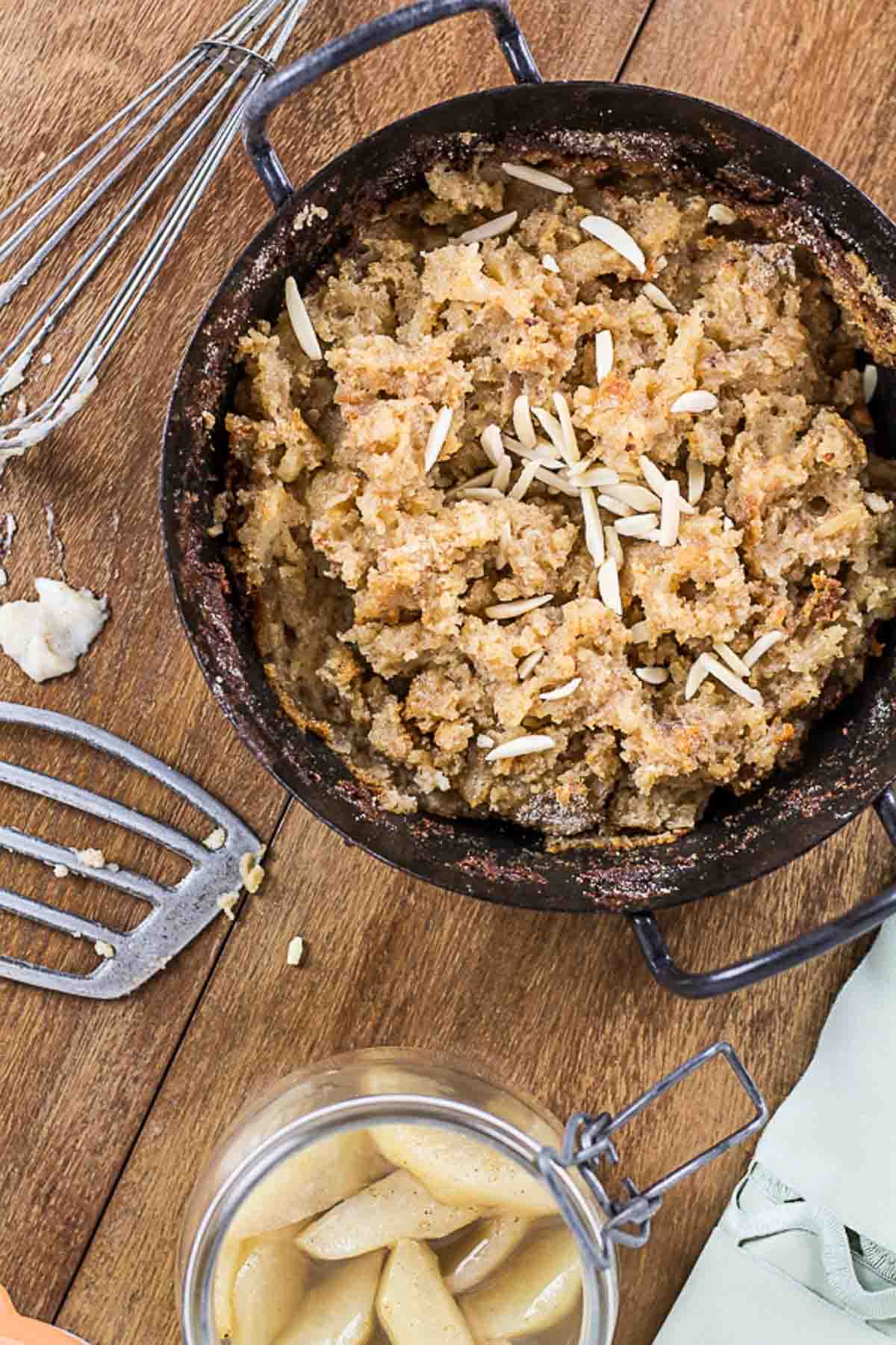 January is traditionally a dorky month. At least from my point of view. The holidays have left us exhausted. The weather is horrible. The christmas bonus is long gone. Our New Year resolutions already broken. The flu epidemic has arrived.
Austrian Baked Semolina Porridge can help to deal with all of this pretty well! It is ultimative Austrian Soul Food!
As a side dish, I serve it with a pear compote, warm socks and an evening in front of the TV. Add a hot cup of tea and I'm happy again...
---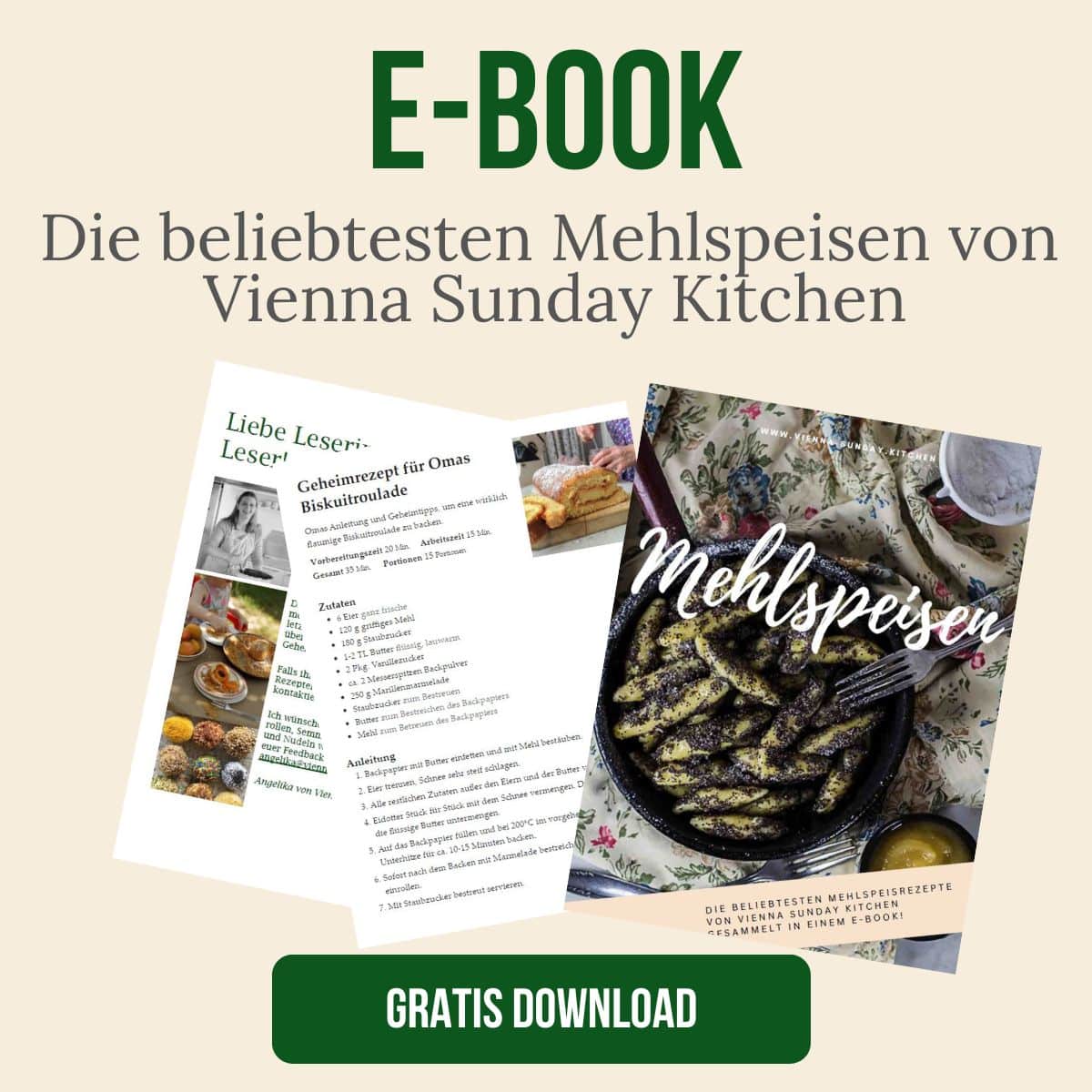 ---
Instructions
First a semolina porridge is made: milk and semolina are cooked in a pot on the stove top.
Then the porridge in poured in a buttered pan and is baked in the preheated oven until it is brown and a bit crunchy. When it comes out of the oven, the Baked Semolina is "pulled apart" with a fork (as with Kaiserschmarrn). Then it is baked again for a shorter time.
Pear compote
For the compote, the pears are quartered and cooked with spices until they are soft. I did not add sugar to the compote, as the pears and the Grießschmarrn are already very sweet in my opinion.
Alternative ingredients
Raisins
Traditionally, raisins are added in Baked Semolina. You can also experiment with other dried fruits.
Alternatives to the pear compote
Traditional Austrian side dishes instead of the pear compote are stewed elderberries, applesauce or stewed plums.
Syrup instead of sugar
You can sweeten the Baked Semolina to taste. Instead of sugar, I've also tried rice syrup and agave syrup, which tasted pretty good. I think it might taste pretty well with maple syrup too.
Nuts & Co.
Before baking, I sprinkled the semolina porridge with almonds, which is not traditionally done, but it adds an extra "crunchiness". Alternatively, you can add any kind of nuts or seeds, for example, toasted hazelnuts or walnuts, pumpkin seeds, sunflower seeds,...
Spelt semolina instead of wheat
Because I'm a big fan of spelt flour, I've also tried spelt semolina lately and liked it a lot!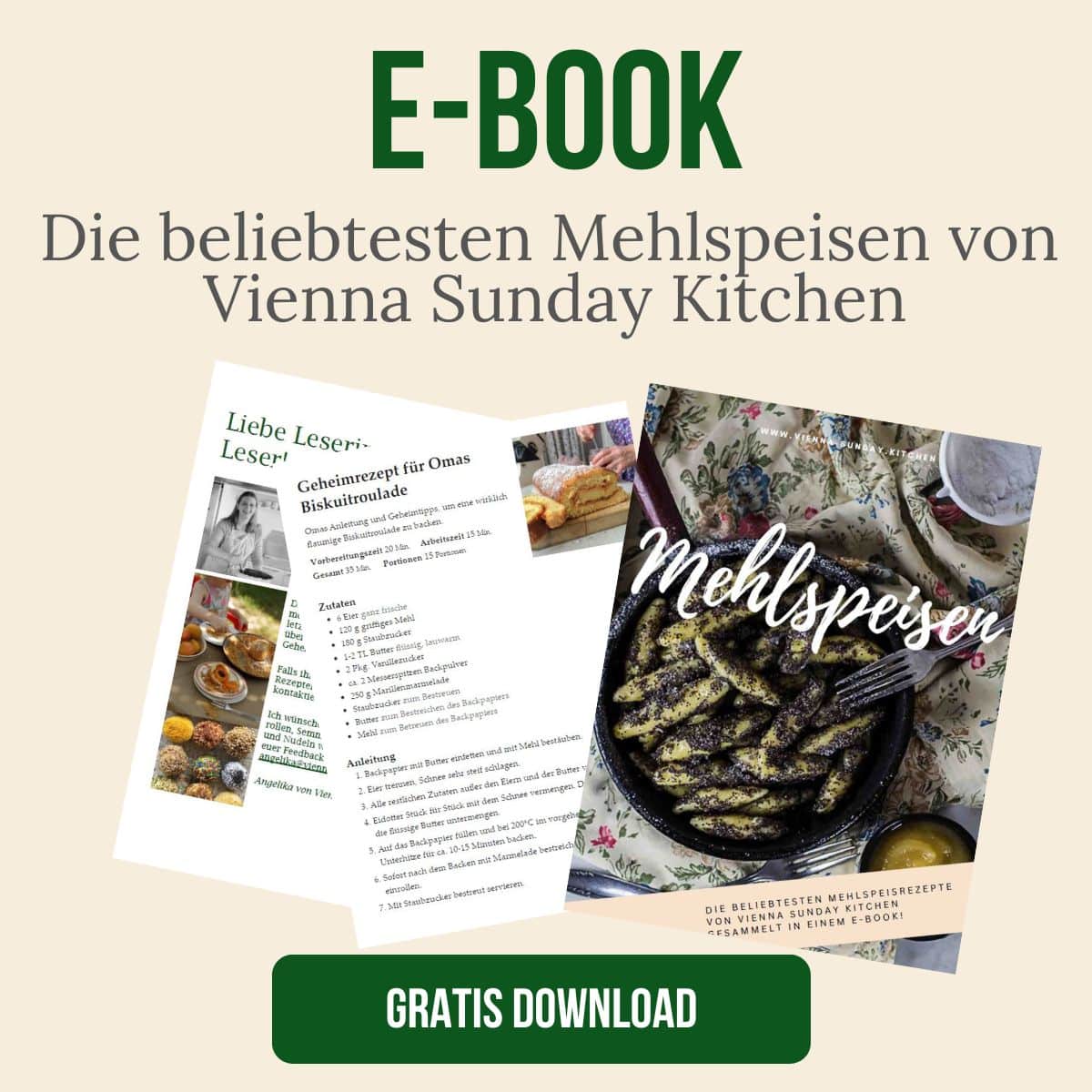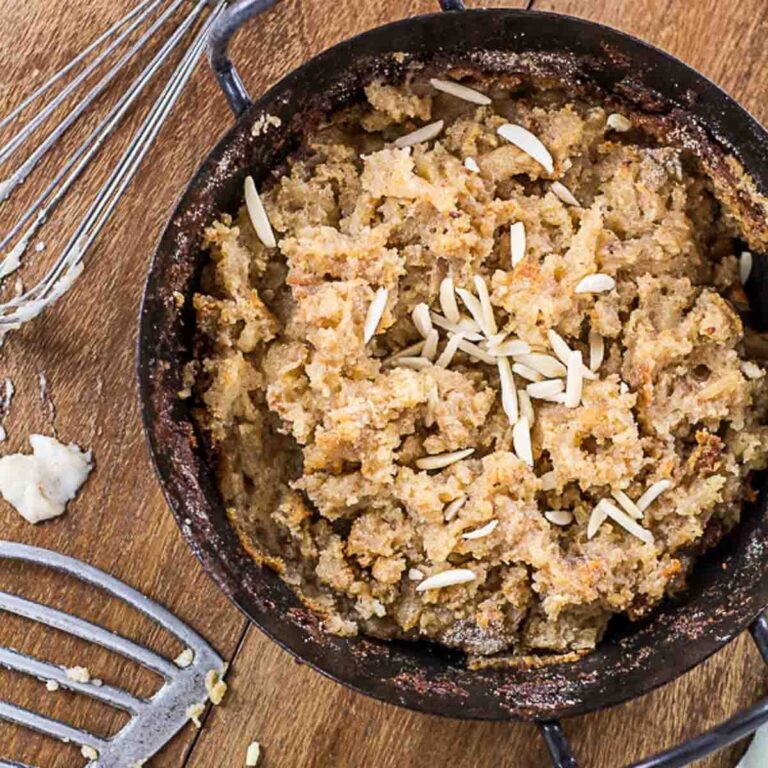 Austrian Grießschmarrn - Baked Semolina Porridge
Rezept drucken / Print Recipe
Auf Pinterest merken / Save on Pinterest
Recipe for traditional Austrian Baked Semolina Porridge (Grieß-Schmarrn) with pear compote.
Zutaten
Semolina Porridge
2

cups

milk

~ 500 ml

1

cup

semolina

~ 150 g, durum wheat semolina

3

tablespoons

butter

~ 40 g

pinch

salt

1

vanilla pod

or 1 teaspoon vanilla extract

lemon peel

from 1 lemon
Further
butter

to grease the baking pan

powdered sugar

or syrup

1

handful

almond flakes

to sprinkle on top
Pear Compote
2

pears

hard ones

½

cup

water

~ 100 ml

2

tablespoons

lemon juice

1

pinch

ground cloves

1

pinch

ground cinnamon
Anleitung
Make Semolina Porridge
In a saucepan, bring the milk to a boil.

Cut the vanilla pod lenghtwise and scrape out the pulp.

Wash lemon and grate the zest with a fine grater.

When the milk is boiling, stir in the semolina and all of the ingredients for the porridge. Let simmer on low heat, stirring constantly, until the porridge becomes firmer and harder to stir.
Bake Porridge
Preheat oven to 180 ° C.

Grease an oven-proof pan with butter.

Pour in the porridge and sprinkle with almonds.

Bake for about 30 minutes until the surface is brownish and crispy. Then stir with a fork and bake again for about 10 more minutes.

Sprinkle with powdered sugar before serving.
Pear Compote
Separate the the pears from the core and cut them into small pieces, about 1 inch. Add to a pot and cook with water and spices on low-medium heat for about 5-10 minutes. The compote is ready when the pears are soft but do not "fall apart".
(c) by Angelika Kreitner-Beretits / Vienna Sunday Kitchen
Januar 20, 2018
Hast du das Rezept ausprobiert? Dann freue ich mich über deine Bewertung!! / Rate this Recipe!