My name is Angelika, I live in Vienna and here on Vienna Sunday Kitchen, I blog about Viennese Cuisine, my family's favourite Austrian dishes and my granny's secret recipes.
Let's keep in touch on instagram, facebook or youtube!
To preserve my 95-year-old grandma's recipes for posterity, I'm documenting her secret tips and tricks on this blog.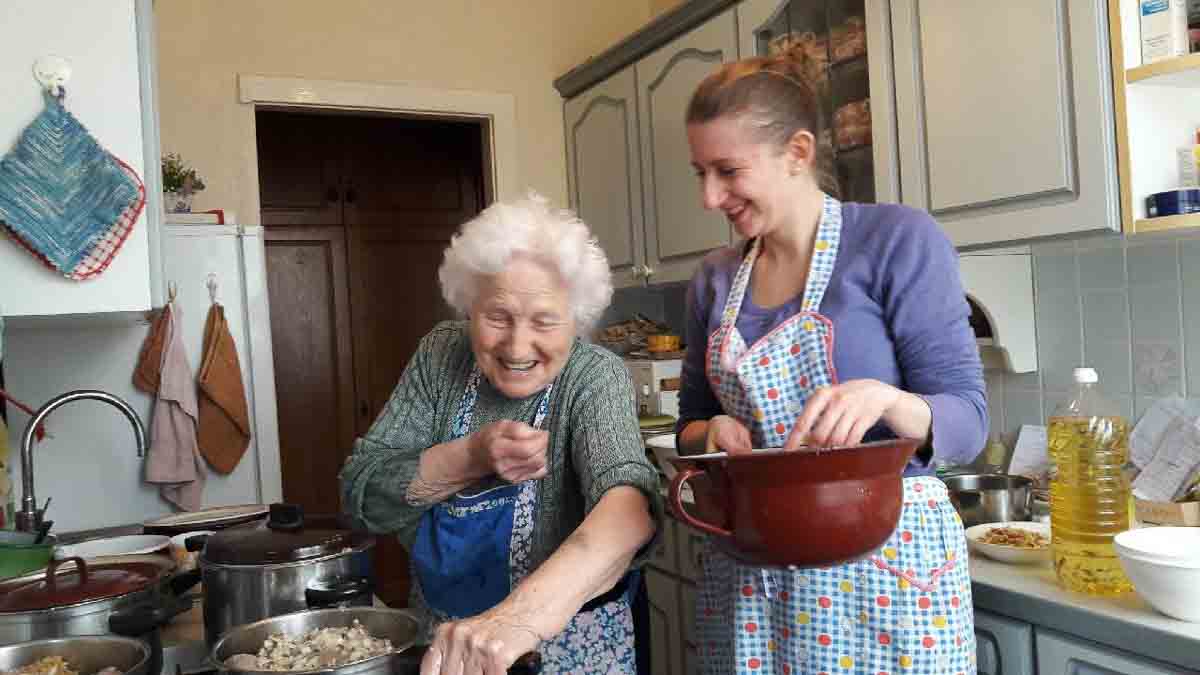 So, whenever I'm at my grandma's house and she's cooking up a storm, I try to sneak a peek and get as much info as I can.
But let me tell you, it's like pulling teeth!
It's always 'add a pinch of this,' or 'a smidge of that,' and when I ask how much, she just says 'enough to make it taste good.' And when I ask how she knows when it's done, she just says 'you'll know when you taste it!'
I swear, it's like a secret society of grandmas who refuse to reveal their cooking secrets!
Vienna Sunday Kitchen is about cooking for sunny Sundays, for holidays with friends and family. These are sometimes recipes that you don't make every day, and that are allowed to take a bit longer. (See for example my most successful recipe, roast pork, grandma's legendary beef roulades at Christmas or also Martinigansl, Tafelspitz, Sachertorte).
Vienna Sunday Kitchen in Austrian Cooking Magazines
A few recipes from Vienna Sunday Kitchen have also appeared in Austrian cooking magazines:
Vienna Sunday Kitchen on TV
Recently, I was a guest on the biggest Talkshow on Austrian TV. The show was about Granny's secret cooking tipps ;).
For another Austrian TV channel, schauTV, I made Spekulatius cookies with show host Judith Tieber which was lots of fun!
2017 I was interviewed by an Austrian radio channel, fm4. The article (in German) is called "granny's traditional cuisine".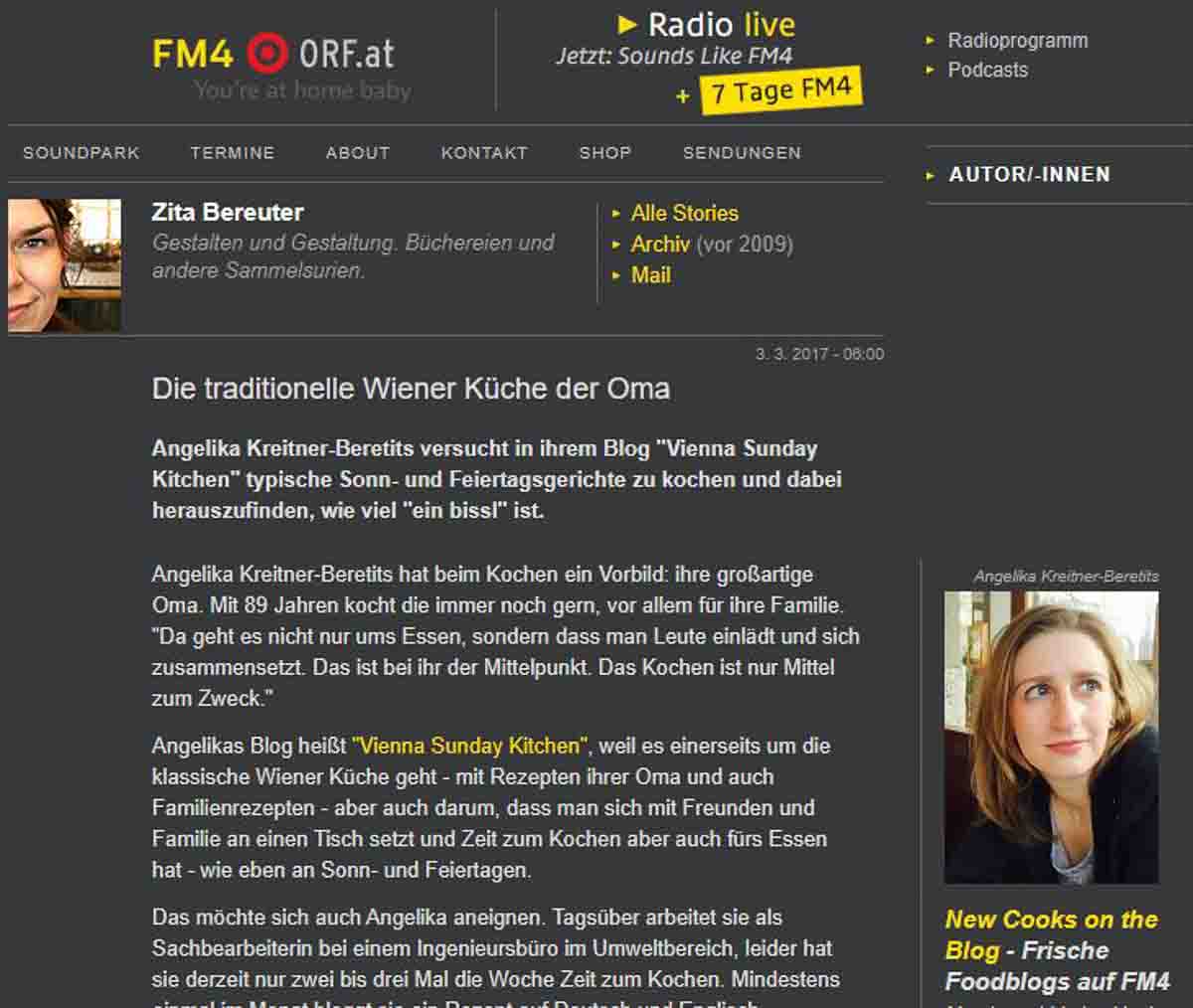 About me
My name is Angelika. I was born in 1986 and live in Vienna with my two little daughters and my husband. I studied theater and business administration and have worked in various fields in marketing, theater, project management and an engineering company.
After my maternity leave I am now working as a food blogger, food photographer, as well as a freelancer in online marketing.