In my posting about parsley potatoes, I've already complained about peeling potatoes. Potatoes are so important in the Austrian kitchen, nevertheless I myself often prefer pasta or rice as a side dish, because you simply do not need to peel them. Therefore, the following recipe is one, where NOTHING has to be peeled: roasted potatoes with beetroot and celery.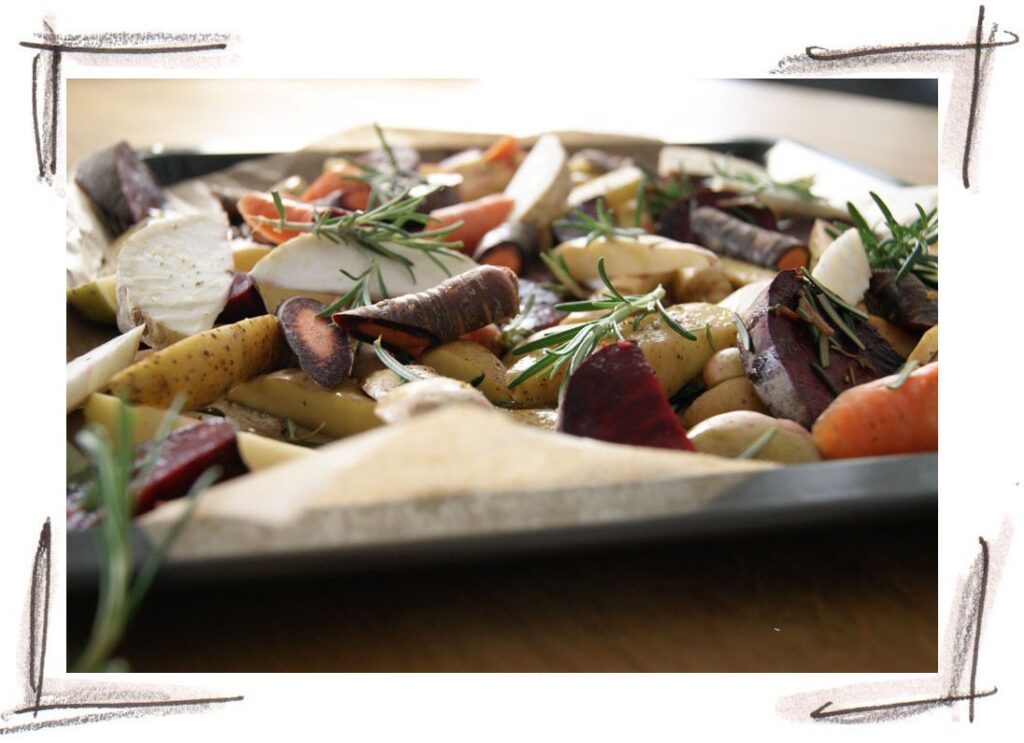 On peeling potatoes
Peeling potatoes is terrible. Even when rinsing the cooked potatoes, they are still somehow too hot for peeling. And the most terrible thing is that they always fall apart on the fork and then you have these small, hot, useless pieces of potatoes.
There is a very popular German childrens book, Räuber Hotzenplotz, where a short scene about peeling potatoes has made a huge impression, when I was a small kid: There is the famous Fool (or Punch), who is captured by a powerful wizard, and the Punch is mainly captured, because the wizard's magic is not powerful enough for peeling potatoes. So the Punch has to peel potatoes the whole day through. For me as akid, I then imagined peeling potatoes as the most terrible kind of punishment and torture. (There is also an english version of the book)
I also mentioned, that my mum and aunt had to peel tons of potatoes when they where younger. And that my mum therefore never really liked cooking that much.
But somehow, I feel like, I also have to write something good about peeling potatoes. That I somehow have to appreciate it a bit more… (Before we come to the recipe)
Because… Peeling potatoes is THE classic kitchen activity that brings together people.
Peeling potatoes is also the kind of help in the kitchen, you always have to do when visiting a friend. If you, for example show up, and your friend is still in the middle of the preparations, then its probably gonna go: "I'm sorry , I'm too early. Can I help somehow?" "Yes , you can peel potatoes!"
Or you wanna help your significant other: "Daaarling, may I help you with the cooking?" "Yes Hunny-Bunny, you can peel the potatoes!"
And even if you then feel like: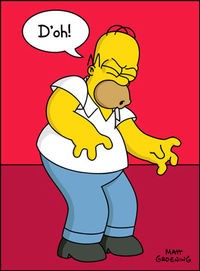 … you just smile and reply: "Yes of course, I can help with peeling the potatoes!"
And in the end it's a really nice quality time, spent together! (At least for the person you help to peel the potatoes)
NOW, we're coming to the recipe, where you don't have to peel anything. If you have guests eating with you, they can help set up the table or so.
Roasted Potatoes with Beetroot and Celery
[ingredients title="Ingredients (For a Main Dish for 2 or Side Dish for 4 People"]
potatoes, 5-10 (depends on size)
beetroot, 2-3
1 celery
carrots, 2-3 (not a must)
olive oil
salt, pepper
spices: ready-made potatoe spice, or e.g. turmeric, caraway, oregano, thyme, rosemary, coriander (my favorites: rosemary and caraway!)
[/ingredients]
[directions title="Directions"]
So you take the potatoes, beetroot, celery and carrots and wash them. Since they are not peeled, organic ones are certainly a good option.
Cut everything into equal wedges, about 2x7cm {appr. 1×3 inches}. From the celery, I remove the shell (so I lied about not having to peel anything, sorry for that)
Put everything on a griddle with baking paper
Add olive oil and spices
Now the best part: You have to go through with both hands and mix the whole thing, so that the veggies are really well mixed with the oil and spices. I love that part! If you don't, just mix with a spoon.
Put in the oven for 1 to 1.5 hours (circulating air at 180°C, that is about 356°F)
[/directions]
Eat it while it's hot and fresh! It does not taste the same, once it's cold, so I BEG YOU: Do not take pictures of your roasted potatoes and beetroots for hours (like I did):
The roasted potatoes go perfectly with sour cream sauce:
[ingredients title="Ingredients for sour cream sauce"]
250ml sour cream {Americans: 1 cup}
salt, pepper
some water {1/4 cup}
possibly 1-2 cloves of garlic
to taste: chives or curry or coriander…
[/ingredients]
[directions title="Directions"]
Mix sour cream with water (so it gets a bit more liquid)
Season to taste with salt, pepper, garlic, chives (or whatever comes to your mind)
[/directions]
I hope you enjoy NOT to peel the potatoes ! (And the mixing of the oily vegetable wedges with your bare hands ^^ )