I've always wanted to render my own lard once, and make crispy lardons myself. But I didn't dare yet, because I'm afraid my small flat would smell for days. (But it's definitely still on my to-do-list.) Here, however is now a recipe for homemade Austrian greaves lard spread with bought lard and greaves, which I prepared for a party recently. (Directly to recipe)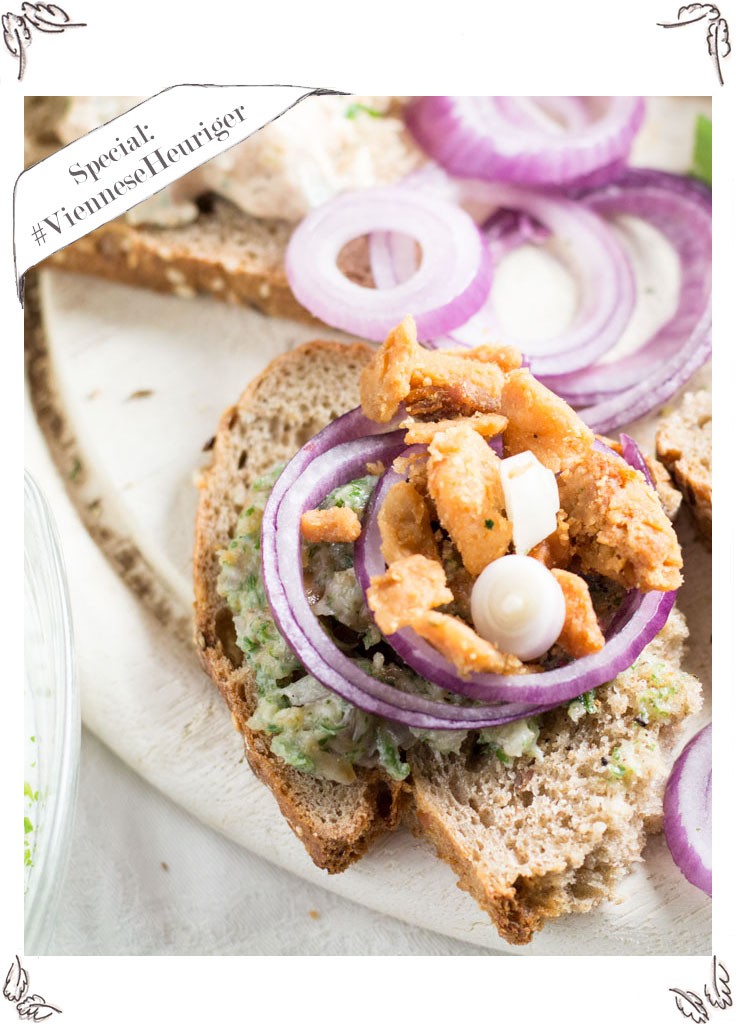 Crispy lardons and lard are also among those "classics" that I do not eat often, but definitely order, when I'm at a Heuriger.
The recipe is as simple as possible: Chop everything small and mix together!
I added lots of parsley because it gives the greasy spread a "fresher" note.
The greaves lard tastes best with a slice of a good dark bread and garnished with onion rings and some more lardons.
Homemade lard and crispy lardons
The preparation of lard is not difficult, only takes some time. Here is a very good instruction from thehealthyfoodie.com .
Recipe for greaves lard spread
Chop small the onion, parsley and greaves. Press the garlic. Mix all of the ingredients, salt and pepper. Serve on slices of dark bread, garnish with onion rings and greaves.